Jazz Festivals in the UK to look out for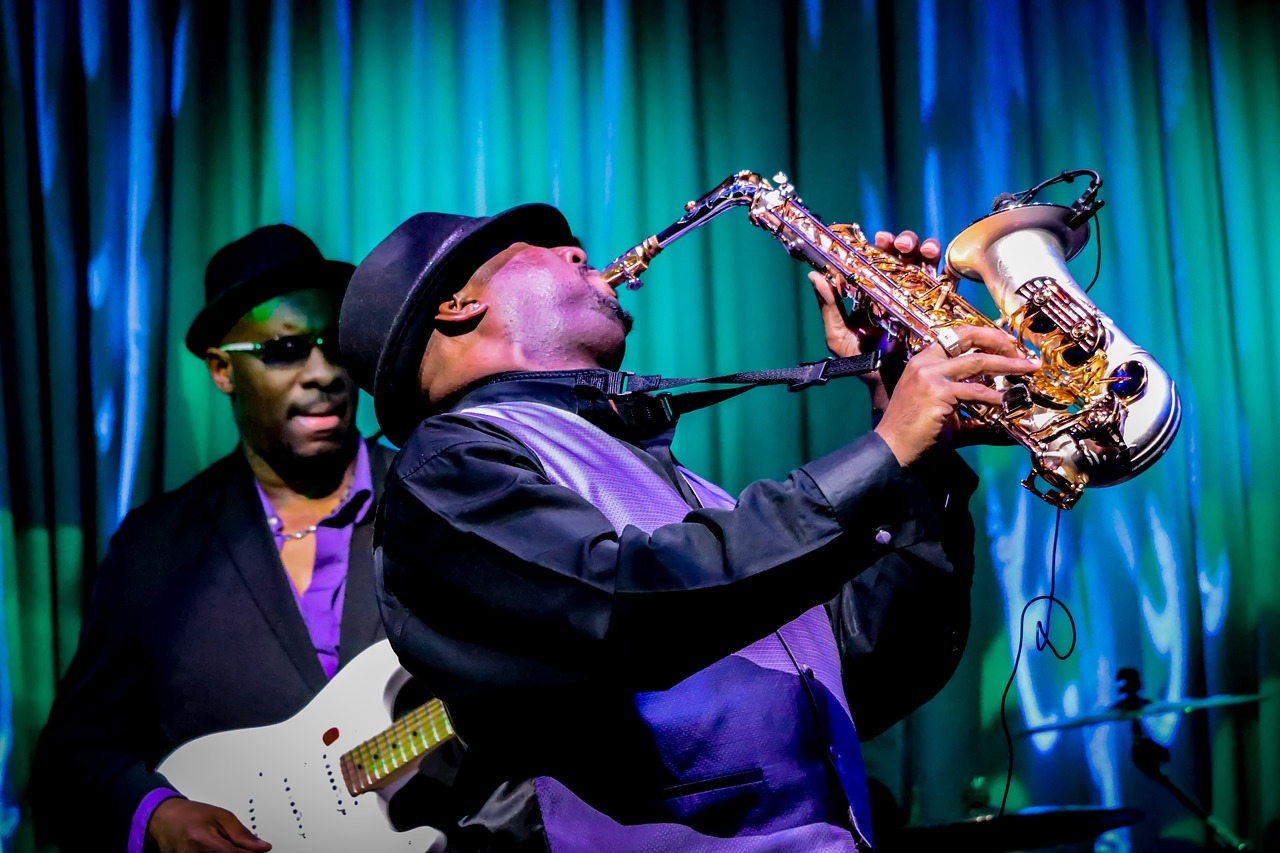 There are several jazz festivals in the UK, covering every region, so there is no need to travel far.
From the full camp-out experience of a musical festival at Glynde Place to the 10 days of eclectic music and events in the capital and in Manchester, there is something for everyone in the UK. Here are some forthcoming jazz festivals to look out for:
EFG London Jazz Festival
The EFG London Jazz festival returns from 15 to 24 November 2019. The first shows announced reflect the festival's ethos to be ambitious and exciting, fresh and innovative.
Over 25 years, the Festival, once part of Camden Festival, has transitioned to become London-wide and is now established as London's largest city-wide music festival with 10 days of eclectic music and events, making it one of the world's best jazz festivals. Each year the London Jazz Festival has its own character and momentum across clubs and concert halls.
Glasgow Jazz Festival
One of the longest-running jazz festivals in the UK, the 30th edition of the Glasgow Jazz festival takes place between 22 and 26 June 2019. It offers not just traditional jazz, but free jazz, northern soul, world music, blues and hip-hop crossovers and has hosted some of the biggest names in jazz, blues, soul, funk, R&B and world music across the years.
So far, headline acts include George Benson, Soweto Kinch and the Darius Brubeck Quartet. Jazz guitarist George Benson will play at the Royal Concert Hall, while at the Old Fruit Market, you can get tickets to see the trio Fly.
The programme also includes established stars, new names and local jazz talent, a late-night jazz club, film screenings and more.
Manchester Jazz Festival
From 22 – 31 July the 21st edition of the Manchester Jazz Festival will include 88 gigs at key venues and jazz clubs around the city and at the central Festival Pavilion in Albert Square.
This UK festival blends international headliners, original commissions and new talent over a 10-day programme including The Impossible Gentlemen, who launch their new album, Let's Get Deluxe; the world premiere of Irwin Mitchell MJF Originals commission 'New Seeing', composed by Beats & Pieces bandleader Ben Cottrell; Tim Garland and his band Ant Law, Jason Rebello, Asaf Sirkis, Perhaps Contraption and Abstract Orchestra.
Gateshead International Jazz Festival
Having the Sage Gateshead as your venue makes it possible for is one of the forthcoming jazz festivals that can boast that it is the biggest of all UK jazz festivals to take place all under one roof.
The 2018 line-up included Ruby Turner appearing with Maceo Parker, as well as Estonian jazz and a Jazz for Toddlers project. Gateshead International Jazz Festival is taking a break in 2019 as part of a refreshed approach to programming jazz at Sage Gateshead.
When the festival returned on the third full weekend in March 2010, there promises to be a broader programme.
Love Supreme Jazz Festival, East Sussex
Regarded as one of Europe's most prestigious jazz festivals, the Love Supreme is a complete camping-out music festival experience.
Taking place at Glynde Place, an Elizabethan Manor House in Lewes, just 11 miles from Brighton, this festival has a line-up that is not all about jazz, as it includes funk, soul and blues as well. Headliners for 2019 include Snarky Puppy, Jamie Cullum and Gladys Knight.
Beyond the music, there is a wellness area offering pampering and free yoga classes, a kids' green with carnival-style rides and activities, a swimming pool, after parties as well as a diverse variety of workshops.