Planning That Special Occasion When You are a Jazz Fan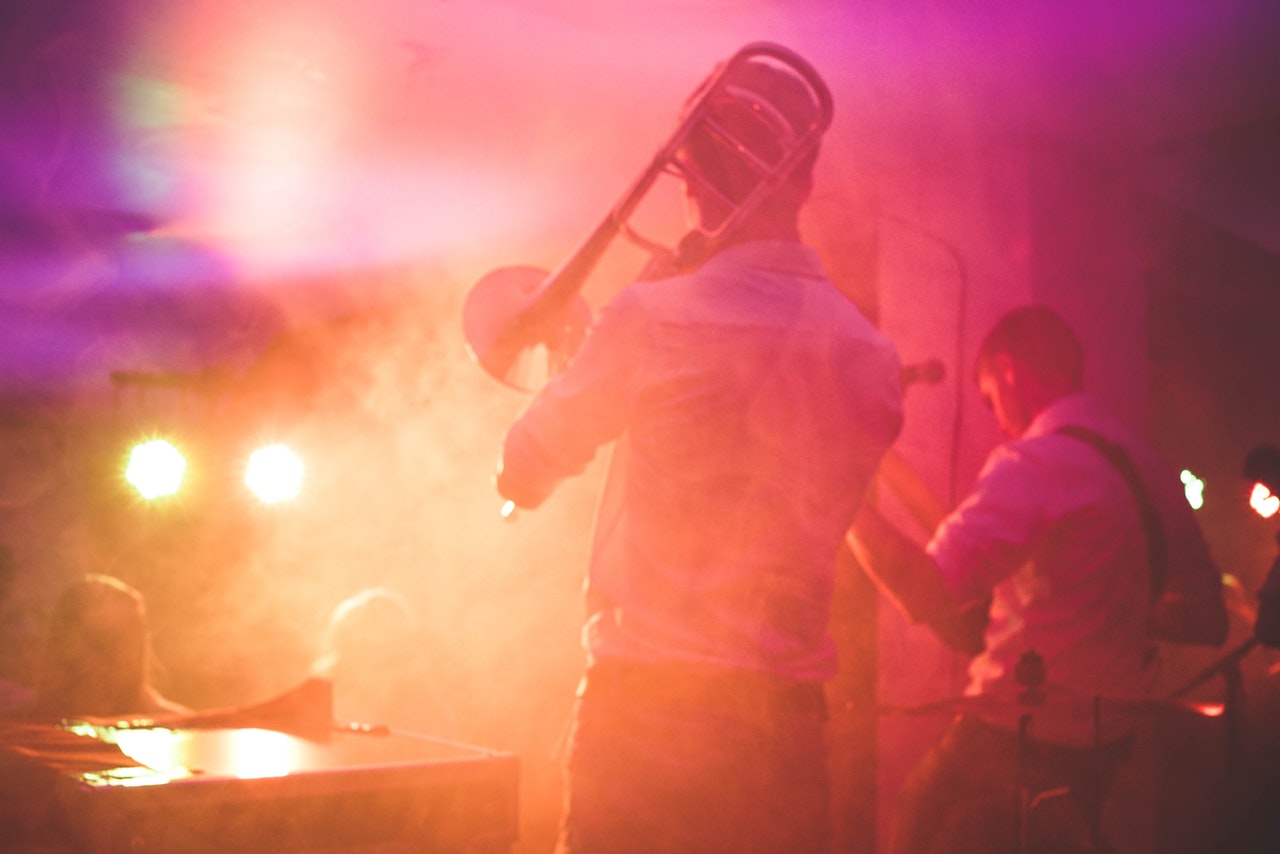 Whether your special occasion is an anniversary of your birth or marriage, your engagement or your wedding day itself when you are a jazz fan, or to celebrate Valentine's day, you want to incorporate your love of the genre into a jazz-themed party. It will be a remembering day just like if you suprise your soul mate with a rose that lasts forevere, like these from The Eternity Rose.
The music, costumes and décor are all open to interpretation and time period, which allows for planning a jazz-themed wedding or anniversary with an exciting atmosphere and a night to remember. Here are some planning ideas for you to consider.
Jazz-themed party
Whether your jazz-themed party is to celebrate your wedding or your anniversary, you want a momentous and happy day that will be cool enough for your younger guests, yet sophisticated for older guests too.
At your wedding, it is likely you and your spouse-to-be will have chosen your outfits, but you can also set a theme for your guests to have fun with.
Dress code
The Jazz Age was the 1920s, when World War I was over, technology was advancing with cars and radio and life was good. This was the age of flappers, the modern woman whose signature style was extravagant beads, along with a slinky, loose dress and bell-shaped cloche hats.
Women's jewellery was influenced by Art Deco, with bold shapes and colours, symmetry and streamlined designs. Men's suits became less formal, simpler and baggier. Bright colours and more casual clothing also became popular.
Hats were also all the rage for men, with felt fedoras and tweed driving caps among the most popular. When planning a jazz-themed wedding, you can go as far as you want with your dress code, with just feathers and pearls to full on flapper outfits for the women and Zoot suits for the men.
If you want inspiration, The Great Gatsby is a movie set n the 1920s with all the fashion trends of the time. You can of course choose jazz from the 1940s and The Cotton Club era with the great jazz musicians Billie Holiday, Ella Fitzgerald, John Coltrane, Sarah Vaughn, Louis Armstrong, Dizzy Gillespie, and Duke Ellington.
At the entrance to the venue, have an array of hats for guests to choose from, to lift their outfit to your theme. As guests arrive at the party, have someone click away with a camera to capture all the fun attire.
Then, you can hold an impromptu contest to announce the "Most Snazzy, Jazzy Look" winner.
Food
When planning a jazz-themed anniversary or wedding to include food, consider a seated meal, pairing each course with a style of jazz. One could be connected with the New Orleans swing jazz, the later blues era jazz of Miles Davies and Chet Baker in the 1950s, Parisian Gypsy swing, hipster jazz from the 1960s, and modern Jazz/fusion.
This allows you to play with any number of regional and historical cuisines.
Drinks
A jazz-themed party needs cocktails since jazz was born in the prohibition era in the US, usually found in dark and dingy downstairs dives, that had their own cocktail menus that included the Whiskey Highball and the gin martini in various forms.
Add in some mocktails for those who choose not to drink alcohol on the day.
Decor
The severe geometric designs and futuristic effect of Art Deco is the perfect style for a jazz-themed wedding party.
Backdrops, napkins, tablecloths, menus and your wedding invitations are all easy enough to adorn with the Art Deco curlicues and filigrees, or splash out on some fancy candelabras, cushions, cutlery and other tableware that treat your guests like royalty. Random vintage items amongst the décor, like an old typewriter, vintage corded telephone, old LPs can all be sourced whilst planning a jazz-themed anniversary or wedding.
If you have a quiet area, project a Charlie Chaplin, Buster Keaton or Harold Lloyd movie onto a blank wall.
Music
Jazz has many different sounds, but for a special occasion that includes guests that may not be jazz fans, steer away from free jazz and stick with Louis Armstrong, Duke Ellington, Fats Waller and other big names that most casual listeners will recognise and enjoy.
If your budget allows, pay for the cool tones of a solo saxophone or pianist to play at your event or a full swing band with brass section and backing singers.
When planning a wedding, you may want to have different extremes of music over the course of the day, with background music for the bridal procession and wedding meal, perhaps with just the pianist, who can be joined by the band later for louder music at the reception.
Ask for recommendations for local jazz bands that you can contact who will be able to fulfil your requirements. They can help you put together a playlist that fulfils your needs, learning new scores or simply improvising.